About
Anthom Design House was founded by Thomas Vagner (Danish) and Angela Patsiopoulos (American) who both have a long track record working in the high-end furnishings sales and marketing. Thomas began his journey in 2005 on the executive team of Carl Hansen & Son in Denmark. In 2011 he was tasked with relocating to New York City to establish Carl Hansen & Sons presence in North America. Angela began working with Thomas in 2013 on the development side of the brand and was instrumental in helping build the organization and designing showrooms across the US.
We bring a cross cultural approach to our discerning clientele with the resources in place to provide the level of service our clients expect. We are not antiquated distributors who simply buy and sell products. Instead, we collaborate with our brands when working within our territory by bridging the cultural gap that exists between American and European worlds. Our moto: European Brands. American Service.

Our ambition was born out of the need to develop a collection of some of Europe's best design brands through our long-standing partnerships. We offer a full scope of service: sales, marketing, logistics, and operations. So when you work with us, you are working directly with the brands.
Thomas Vagner
Co-Founder

(The Maestro)
As a young kid growing up in Denmark, I always had my hopes set on spending a portion of my life in the US. I got my first chance in 1987 when I completed my senior year of high school in Beaverton, Or. Long before the era of internet or text messaging, I had to make do and figure out this new language and culture in order to adapt to my new home and host-family. It was here that my fascination with the US began and my ambition to return as an adult would develop into an itch that would eventually need to be scratched.
My career though began in Denmark, working for companies such as ECCO and SIS International. In 2005 I took a position as Sale Director with Carl Hansen & Son when in those days CHS was not as well known in other markets This opened up opportunities to travel to the US to figure out the marketplace and mentality of the US culture – the itch seemed to intensify… After years of flying back and forth between Denmark and various US cities, I was given an opportunity in 2010 to move to the US and begin the process of developing the Carl Hansen & Son brand in North America. In 2011 I moved to NYC and over the course of 8 years built an organization of 16 wonderful employees, three beautiful showrooms, and met inspiring industry people that I would develop lasting friendships with long after I would eventually move back to Denmark.
I consider myself a hybrid: part Danish, part American. Spending those 8 years immersed in US culture is the only way to gain perspective on what challenges our clients are faced with here, which is a huge advantage when translating that to our European partners. In order to truly know a place and its people you have to live and love the culture.
Now I have the privilege to split my time between two places (US and Denmark), which gives me the opportunity to collect a serious amount of frequent flier miles, taste enough wine to be considered a sommelier, and play enough golf courses in so many cities I might have a shot as an amateur golfer when all is said and done.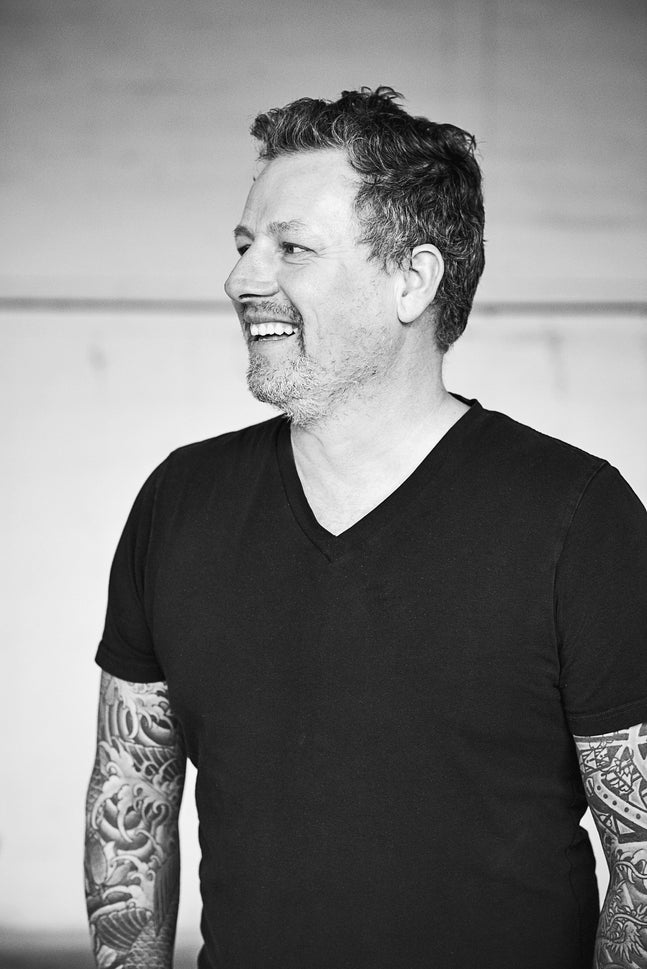 Angela Patsiopoulos
Co-Founder

(Ringleader)
Design has been part of my life since the ripe age of 15. It was an elective class in Architectural Drafting during my sophomore year at a technical high-school that would shape my future. Design would become a part of my life from that point on.
After completing a Bachelors in Interior Design, I joined the team at bulthaup kitchens in Chicago. Working with a system that required an enormous amount of detail and design attention further developed my blooming type-A personality. During the 2008 financial crisis, I was offered a temporary opportunity to move to New York City to be part of the NY bulthaup team. What was supposed to be a 6-month temporary stay turned into a permanent residency and I am proud to call New York home.
It was in 2013 that I decided to start a new journey and join Thomas and the Carl Hansen & Son team. I quickly fell in love with the Danish brand and the mentality of a culture that is welcoming, considerate and all about people. I started out as Director of Retail but was soon involved in the management and strategic side of the business as well. One of my greatest personal achievements was when I was given the trust and opportunity to design and execute CHS' three showrooms in the US (LA, SF and NYC).
Growing up in a European household (my roots are Greek incase the last name didn't give it away) has given me the ability to tap into the mindsets that differentiate Americans from Europeans and vice-versa. Learning to communicate between cultures in a way that they can understand has become a skill all its own and I love being able to spend time in both countries and explore developing cultures.
For me working hard is a pleasure. There is nothing better than offering our clients the best brands with second to none service. When you love what you do it isn't work, but when I am technically not working, you'll find me on a plane, at a yoga studio, holding a glass of wine, or practicing for my future in the LPGA.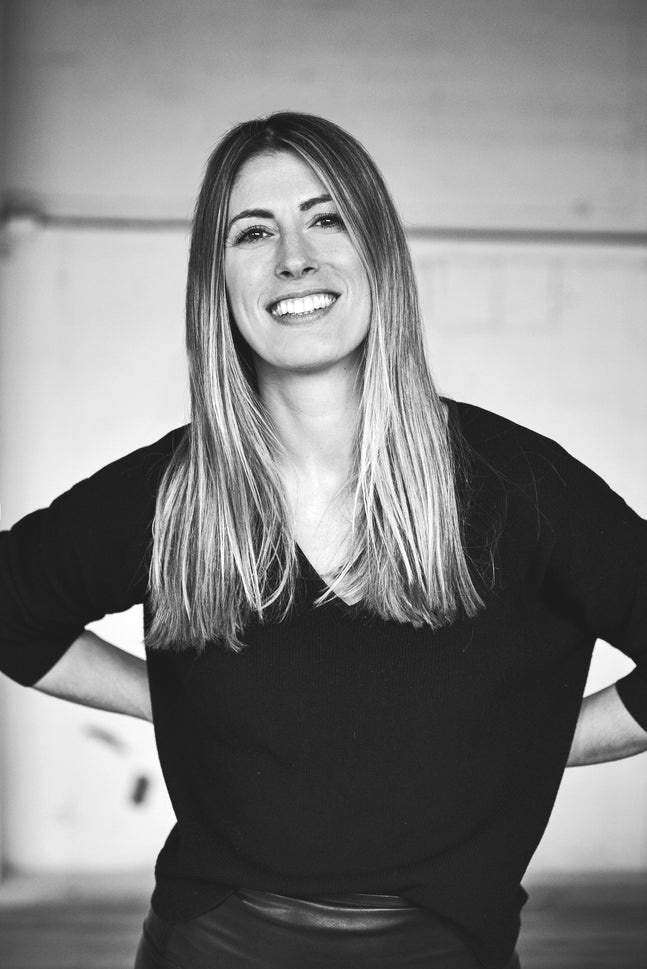 James Lewis
Logistics Manager

(The Fixer)
My career began working in logistic operations for a Trucking company in Sydney which set the foundation for working in a fast-paced, quick-to-reply type of environment. Problem solving challenges of working in a cross-cultural environment is where my daily passions lie. Working with production facilities in Europe to provide customers with the best service is a unique position that allows me to knuckle down and provide our manufacturers and our clients with answers in a way they can each understand and in their individual time zones.
As a 7'0 tall Aussie from Sydney, I found my way to New York City pursuing my passion in heavy metal only to discover another great skill : letting passer-byers know that I am indeed not in the NBA, nor Larry Birds long-lost son. In fact, I am a Logistics wizard working the best furniture gigs in town. When I am not in Logistics mode, I enjoy local metal shows, playing guitar, playing live gigs, trying one of the thousands of NYC restaurants and exploring new places in the city.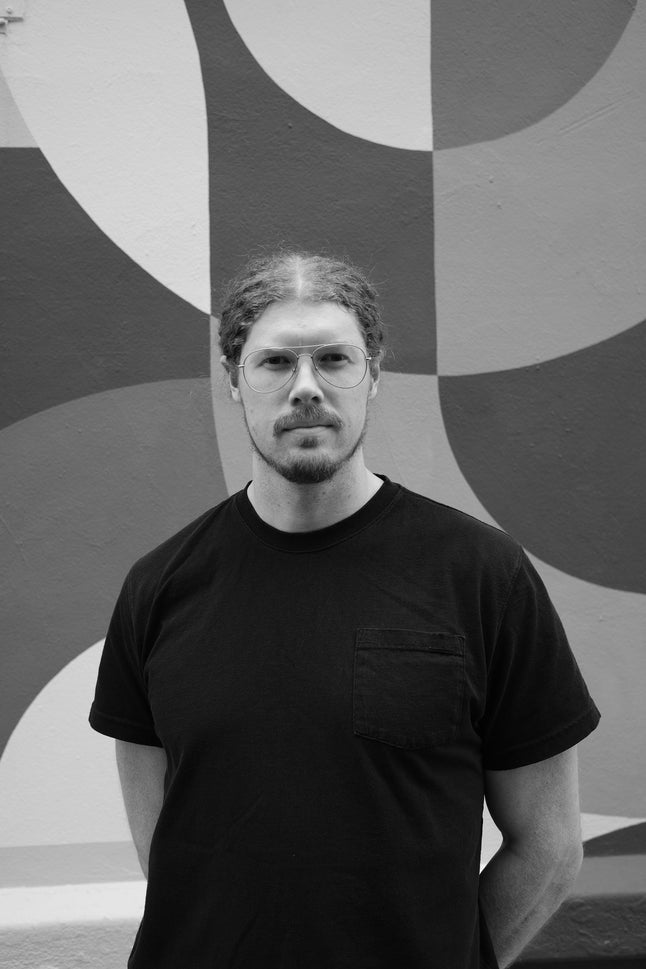 Kristian Christensen
Director of Contract

(Head of Schmoozing)
Being born in the United States to Danish parents and traveling to Denmark my entire life, I take great pride in my culture as an American and as a Dane. It is the foundation of who I am and has made working with Danish Manufacturers an absolute passion.
For the past 20 years I have been fortunate to have worked within many different aspects of the Furniture Industry such as merchandising, delivery, logistics, sales and even at one point been a part owner in a few retail furniture stores. My love for design and people have made this the perfect industry to build a career on.
Before my design days began, I was a collegiate basketball player at the University of Oregon which gave me an opportunity to travel around the world playing in amazing countries. Now when I am not traveling for work, I spend most of my time with my two amazing sons, Bjorn and Nikolaj. When I do eventually get some down time, I love to ride my Peloton or play a round of golf in an effort to stay active. I won't say no to watching sports games of all kinds from Football to Curling. But above all else I am a foodie who loves exploring all types of cuisine and will never say no to a good wine or cocktail!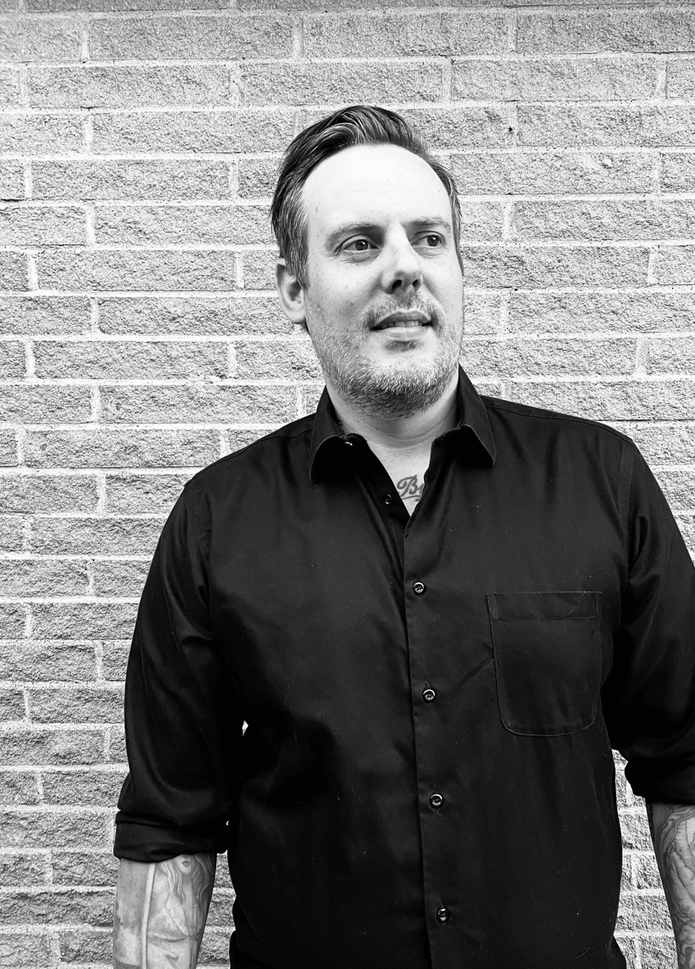 Charlie Coutts Wood
Director of Finance

(Lord of the Ledger)
As a youngster I always wanted to be a pro sportsman but when that didn't work out my math proficiency led me into finance. I qualified as a Chartered Accountant with Deloitte in London and in last 18 years or so I have worked in a variety of industries, most recently in exhibitions/conferences.
My career has allowed me to travel extensively with longer really enjoyable stints in Cambodia and France. I'm British but luckily get to travel regularly to the US as I'm married to an American, who also happens to be a lover of Danish Design, thus making Anthom a perfect (and dangerous) fit for me.
I'm a relative newcomer to design and furniture but am passionate about what Anthom are achieving and where Thomas and Angela want to take the business. In finance you often times find yourself ping-ponging between two moods as illustrated in my photo. My preference is to keep on the bright side! In my spare time I love playing sports (mostly golf, football and tennis) and being active with our 2 young kids.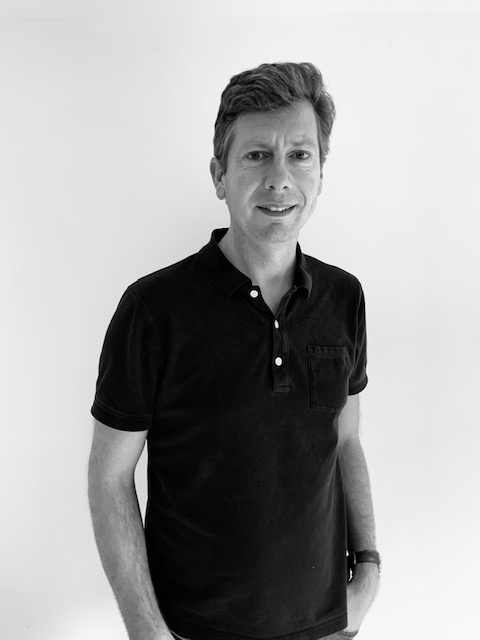 Breanna Zadorozny
Director of Residential & Retail Sales

(Merchant Master)
I knew I wanted to be immersed with design, but also wanted to be connected with people and places. A chance encounter with Angela at the Showroom I was working at, lead to working with her and Thomas at Carl Hanson & Son. It was there that I realized that Danish design has purity and purpose. Honest and unadulterated forms and materials that enhance how we live our everyday lives. It all came full circle. Problem solving, communicating with and educating the design community were now part of my mission. I spent many years developing my territory in Commercial Design. I transitioned into a position with Fritz Hansen which morphed into working with Partners and Retail Distribution. Training our retail network, providing customized solutions for their teams, business and territories. Collaborating with Marketing and Logistics to provide cross channel solutions brought me back to my mentors, Thomas and Angela, but now with Anthom Design House. I volunteer teach at Leather School in Chicago and enjoy teaching leather workshops in my free time to those who want a chance to explore working with natural materials. Aside from creative outlets, I enjoy developing new vegan recipes, exploring new locations and revisiting my favorites all over the world, keeping active, reading fact and fiction, obsessing over true crime podcasts, and indulging in great dinners with even better wine. My Ukrainian heritage and American/European upbringing enlightened me to provide the same mantra as Anthom - American Service and European Design. It all finally makes sense.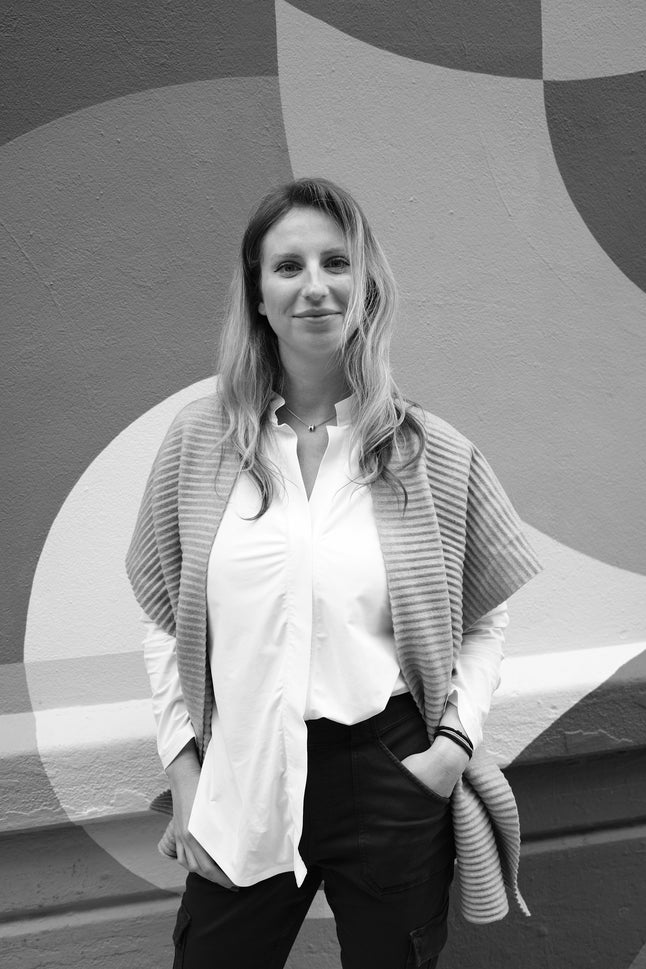 Ashleigh Rohm
Sales Coordinator

(Happiness Hero)
I'm a Philly girl at heart, having grown up in the 'burbs of Philadelphia-home of the "best cheesesteak". Pat's or Gino's-you can't go wrong! As a teen, I have always had a love for fashion, textiles, and design. After completing a Bachelor's Degree in Fashion Merchandising and a Concentration in Marketing; I went on to work for companies both large and small supporting key areas in merchandising, sales, and operational logistical project management. For me it is all about the customer, the quality of products and exceptional service. The Danish design world encompasses this and so much more intertwining exemplary service and furniture that combines function and beauty. Here at Anthom, my priority is to support the manufacturers and our customers in every capacity possible. In my spare time, one will find me on my Peloton, participating in a local barre or yoga class; enjoying family trail bike rides or cheering on the sidelines for my two children Alexander and Audrey in their many sports including lacrosse, soccer or football. Calling Maryland home for the last 18 years, I know what it takes to make the best crab cake and never forget the Old Bay!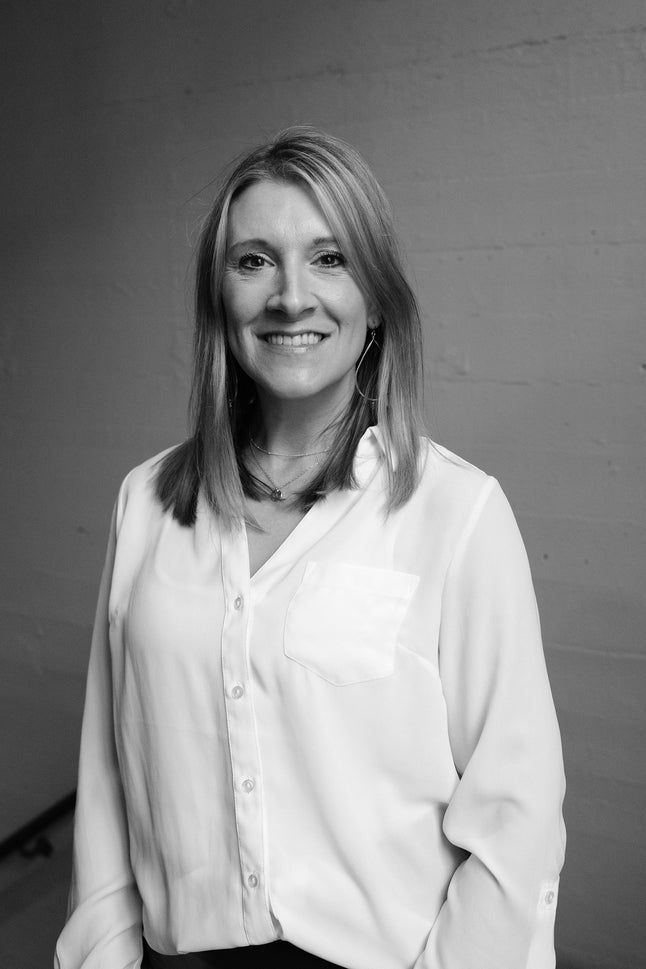 Exclusive Independent Reps
We believe in working with quality brands and therefore working with quality people in each market. Please contact one of our knowledgeable Reps below to gain more info for your project
New York | New Jersey
Jessica Hicks

Michelle Carlson

Ted Zakowski

Boston | New England
Amy Graubard

LilyGrace York

Southern California
Terri Burkhart - Principal - LA County, A&D, Dealer, Education Specialist

Washington | Montana
Todd Johnson

Oregon | Idaho | Alaska
Becky Mathisen

Northern California
Michael Lima

Pennsylvania, Delaware, Southern NJ
Maryland, Virginia, Washington D.C.
Steven Griffiths