BlockO Design
is a perfect circle in a world of squares. The BlockO is an elegant and beautiful meeting space and private work booth for four to six people. Equipped with power sockets and USB charging ports, this acoustic booth reduces noise and distractions to help you focus on what's important. BlockO, a perfect circle in a world of squares. Finnish design that is the perfect combination of modern art and functionality. Functional yet beautiful, pragmatic yet distinct, simple yet sophisticated. Reinvigorate your interior space and refresh your senses in an open office, lobby, school, airport or library. BlockO's award winning automatic disinfection system destroys up to 99.9% of harmful viruses and bacteria.
Made in Finland.
View Products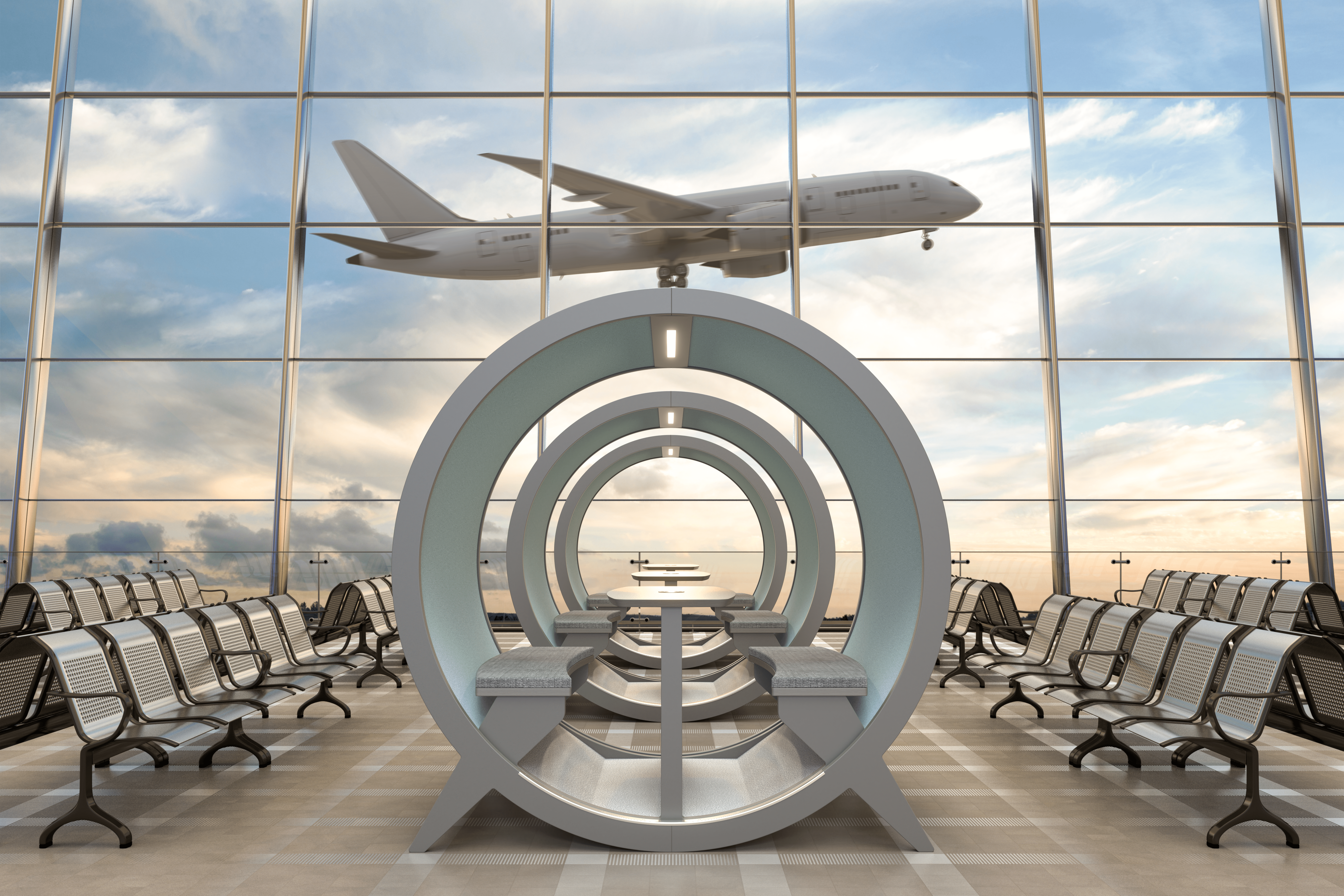 Each BlockO is equipped with the Spectral Blue disinfecting system.
Spectral Blue is the world's most advanced system for indoor surface disinfection. It helps prevent infections and reduce sick leave in workplaces by automatically and continuously eliminating pathogens from frequently touched surfaces, making your premises safe for staff and customers. The unique technology is based on safe, natural blue light, and has none of the risks associated with legacy disinfection methods such as ultraviolet light and chemicals.